The next show Colossal Show
is on Saturday the 5th of October 2019.
The Coastal Comedy Colossal show with Tom Stade!
Star of: Mock the Week (BBC2)
The John Bishop Show (BBC1)
Michael McIntrye's Comedy Roadshow (BBC1)
Live at the Apollo (BBC1)
Dave's One Night Stand and many many more!
Since arriving in the UK from Canada Tom Stade has earned himself a reputation as one of the most original and exciting stand-up talents around.
Tom's irrepressible charm translates effortlessly to TV, and in the past few years, he has been invited onto every major stand-up TV show in the country and you can see him live at the Lighthouse as part of this triple bill!
"UNMISSABLE" *****Edinburgh Evening News
"Rock 'n' roll comedian. Absolutely boxfresh. Nothing is staid about Stade. Hot favourite" Evening Standard
"Fresh and endlessly funny. Slick, intelligent, sparkling charm" The Independent
"A natural performer…a flair for storytelling and a villainous sense of humour…master of hardcore comedy" The List
Opening the show is Ben Norris who has appeared on a range TV shows including: Mock the Week (BBC2) and They Think It's All Over (BBC1) and is a regular at the world famous Comedy Store. Ben has developed an incredibly relaxed stage persona with an innate ability to improvise as well as deliver sharply crafted material.
"A cast iron guaranteed headliner" - Londonisfunny
"Killer gags" - The Scotsman
Also supporting Tom is the sensational Zoe Lyons a regular face on our TV screens you will recognise her from:

Live at the Apollo (BBC2)
Michael McIntyre's Comedy Roadshow (BBC1)
Mock the Week (BBC2) and many more!
Zoe took her first steps down the comedy path in 2003 after training as an actress at the Poor School in London, and is now a regular on 'Mock The Week' and a much-loved figure on 'Live At The Apollo', as well as being all over Radio 4. Zoe has had extensive stints on 'The News Quiz', 'Just A Minute', 'The Now Show' and plenty more and we are delighted to welcome her to the Lighthouse.
"Confident and razor sharp" The Observer
"Probably the most impressive British female comic on the circuit." The Skinny Edinburgh
This Coastal Comedy show has an incredible line-up with something for every comedy lover and 3 TV headliners! The night is hosted by Adrienne Coles from Coastal Comedy who are winners of the gold BH Stars Night Time Award 2019.
Advance tickets are £17 including *booking fees (£22 on the door) £15 for concessions (£17 on the door).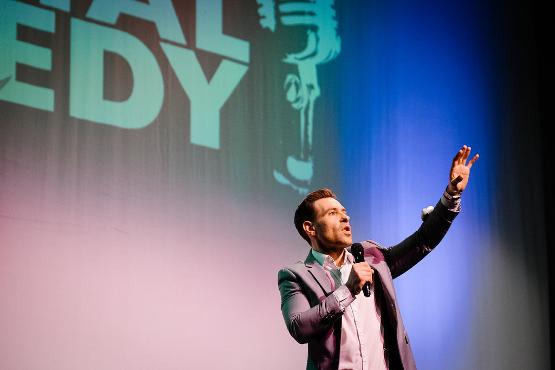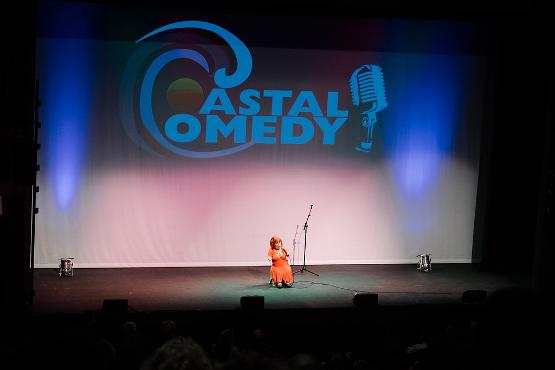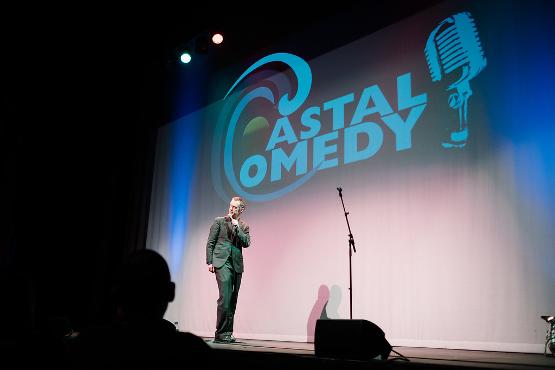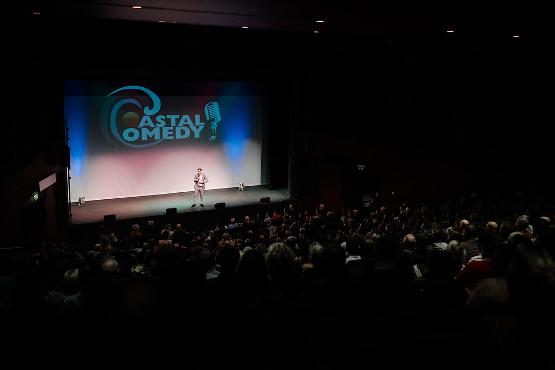 Comedy Triple Bill Feat Lee Nelson!
Saturday 23rd of February 2019
Following his 150 date, smash-hit tour, Lee Nelson comes to Lighthouse to headline this show for one night only in the 600+ seater theatre !
You've seen him sneaking into places he shouldn't be, now come and see him where he most definitely should be: live on stage!

"In this sort of form Nelson is irresistible… there aren't many better comedians to turn to" The Telegraph

"Comedy legend" The Sun

"You should be ashamed of yourself" Sepp Blatter
Lee is supported on the night by Paul Tonkinson as seen on Michael McIntyre's Comedy Roadshow and many more!
HILARIOUS; NOBODY MAKES ME LAUGH LIKE PAUL TONKINSON. SIMPLY ONE OF THE GREATEST COMICS AROUND. GO SEE HIM!" Michael McIntyre
"EXCELLENT…EXTREMELY TALENTED…BRILLIANT" Time Out
"CHARISMATIC, COMBINES THE VISUAL TRICKERY OF A LEE EVANS WITH THE IMPROVISATIONAL SKILLS OF PAUL MERTON. BRILLIANT CHARACTERISATIONS, HIS FACE, A WONDER OF CONTORTION" Independent
Plus Tanyalee Davis as seen on The John Bishop Show (BBC1) Live at the Apollo (BBC2) and many more!
"Tanyalee Davis is simply one of the funniest people I know. She has a unique view of the world and if you haven't seen her I urge you to go, sit back, relax and laugh." JOHN BISHOP
The night is hosted by Adrienne Coles from Coastal Comedy and this show is not to be missed.
Facilities include a cafe for pre-show meal and bar for refreshments. Parking is available close by at the Dolphin Centre and directions are here. *Prices quoted include booking fees. Please note that acts may change due to TV commitments. Over 18s only.Come and support live comedy. We look forward to seeing you there!
WAVES OF LAUGHTER AT EVERY sHOW!