Coastal Comedy - Lymington
Saturday 22nd of Sept 2018
As seen on:
Never Mind The Buzzcocks (BBC2)
Mock The Week (BBC2)
Russell Howard's Good News (BBC2)
Adam Bloom was 18 months old when his parents nicknamed him The Voice, and when he was 10, he told them he was going to be a comedian. By the age of 23, he was. Adam has appeared on various stand-up and panel shows on TV, and has recorded three series of his own Radio 4 show, The Problem with Adam Bloom.
Ricky Gervais says: Adam Bloom has been one of his favourite comedians for ten years: '…Bloom not only has meticulous, brilliant lines, but also an intense and fragile honesty.' The Independent describes him as being '…in the premier league of comedy,' and The List says: 'Bloom is perhaps the perfect comedian.'
He's also a Time Out Award winner for best stand-up and has been hired to write for numerous TV and radio shows.
Opening the show is the hilarious lanky scot Leo Kearse. Leo is part of the new wave of raw, bold, American-inspired comedians taking the big UK clubs by storm. He works for all the major comedy clubs.
As well as straight standup, he also performs at festivals and cabaret nights as the improvising Pun-Man (Leo is the 2015 UK Pun Champion). Pun-Man got through to the live auditions on Britain's Got Talent. Leo is the co-creator of sellout show Hate 'n' Live, which has top comedians hate on audience suggestions. Leo has toured internationally, performing on four continents.
"A giant of the art"Chortle
"Kearse is seriously good. Quick, funny, smart and to the point...hilarious" The Scotsman
Also appearing on the night is the sensational Linda Larkin! Funny's Funny Female Comedian of the Year 2012; and runner-up in the NATY New Act Of The Year competition in 2013, and third placed in the Leicester Square Old Comedian Of The Year competition in 2015,

'Excellent. Her punchlines were as hilariously off-kilter as they were well-devised'
The night is hosted by Adrienne Coles at just £15 for advance tickets available in person from the venue or online at Wegottickets.
Saturday 15th December 2018
The Coastal Comedy Christmas Special with Raymond and Mr Timpkins! Legends of the comedy circuit.
Likened to Morecambe and Wise and the Two Ronnies, anyone who can bring the house down with nothing more than a couple of Lidl carrier bags and an Oasis song have to be seen to be believed.
Lightning fast choreography meets uber swift editing in a fantasmagorical collision of quality entertainment. An overload of velvet, sandals and multi-hued wool provides a startling accompaniment, the whole effect being that of a slim man and a fat man putting their bums in your face.
It's freakish entertainment on a twisted stick', the charismatically challenged uncle and nephew duo, invite you into a world of stylophone rock anthems, brushed velvet arousal and 'indulgent, brilliant tackiness.'
"Absolutely hilarious" VIZ
"A mad, anarchic triumph of stupidity over style. Not to be missed" THE GUARDIAN
"Spectacularly funny" TIME OUT
Opening the show is the amazing Abi Roberts. Abi and her big hair exploded onto the stand-up comedy scene in 2011, after a number of years as a session vocalist and cabaret performer. She has been dubbed by critics:
'Raucously and incredibly funny' The Daily Telegraph.
'Must see comedian who is breaking new ground' The Independent.
Also appearing on the night is up and coming Nathan Eagle finalist for Leicester Square's New Comedian of the Year 2017 and Spinnaker Tower Comedy Gong Show winner!
"Nathan is one of the most original and exciting new acts I have seen in ages. Brilliantly funny" Zoe Lyons
The night is hosted by Adrienne Coles at just £15 for advance tickets available in person from the venue or online at Wegottickets.
Saturday the 19th of May 2018
We bring you the sensational Tanyalee Davis. As seen on:
The John Bishop Show (BBC1)
Live at the Apollo (BBC2) and many more!
In Coastal Comedy's first year they reached the semi-finals for the 'Best Night Out Award' as part of the prestigious Bournemouth Tourism Awards. Then reached the finalist stage in 2017 and have again reached the finalist stage this year as part of the BAPTAs, and return to Lymington for your laughing pleasure!
Bringing you the best names on the circuit, here's some more about our TV headliner: At 3'6″, Tanyalee is the Ferrari of comedy – low to the ground and kind of racy. Canadian born, Tanyalee inspires, enlightens, and entertains her audiences and is making the stage her home by touring all over the world and bringing the funny!
Tanyalee's perception of people, and how they perceive her, exaggerates the humour of life's "little" tasks and routines. Tanyalee has made a small yet significant dent in the entertainment scene thus far, What she lacks in height she makes up in tenacity. Known as "the little lady with a lot of BIG laughs."
"Tanyalee Davis is simply one of the funniest people I know. She has a unique view of the world and if you haven't seen her I urge you to go, sit back, relax and laugh." JOHN BISHOP
"A master of physical punctuation" THE LAS VEGAS SUN
"Touch you, amaze you, entertain you hugely, cleverly crafted, Tanyalee is a punch-packing standup" THE SCOTSMAN
Opening the show is Phil Lucas from Brighton who is a master of high-octane digital tomfoolery. Using PowerPoint, his dodgy Photoshop, out of date cultural references and barrage of multimedia silliness have made him a trusty pair of hands on stages up and down the country.
"A huge hit with the audience." Chortle
Also performing on the night is Andrew Watts who has a distinctive style and very original material. Lawyer turned comedian, Andrew is extremely likeable and invariably wins a crowd over as he canters, like an apologetic tsunami, through challenging subjects. His posh boy humour is intelligent without distancing himself from the audience.
"His distinctive style stands out – a winning mixture of pomposity, insecurity and emotional incompetence, while the fury-inducing importance he places on the trivial makes for a winning comic stance." - Chortle.co.uk
Come along with a group of friends, your other half, or on your own and you will receive the Coastal Comedy welcome, hosted by comic Adrienne Coles. Tickets are available from The Lymington Centre or online.
Friday 2nd of February 2018
Beat the winter blues and enjoy a night of top live entertainment and get to see the sensational Jonny Awsum!
As seen on: Britain's Got Talent (ITV)
"An engaging feel good songsmith...charming cheer" The Sunday Times
"Guaranteed to lift your spirits" ***** Daily Mirror

Jonny Awsum exploded onto the professional comedy scene with a crowd-pleasing set that's seen him perform his special brand of musical comedy around the world. He's a comedic whirlwind, and has risen quickly from a fresh-faced newbie to a highly sought after headline act. Audience members don't just leave entertained, they leave as fans!

Jonny has been traversing the UK, and indeed the World, armed with an impressive arsenal of jokes and his trusty guitar. He's a must see at comedy clubs, as his crowd-pleasing performance sees Jonny regularly ending his sets to standing ovations and demands of an encore.

Equally at home in front of a camera, Jonny reached the semi-finalist stage for Britain's Got Talent in 2017 and has also recently appeared on the nation's TV screens, presenting for Sky Sports, and is a familiar face from the current Experian adverts, and features in the Cravendale 'Cats with Thumbs' campaign, which has been viewed over a million times on YouTube.
Opening the show is the hilarious Jen Brister. After performing in front of the legendary Spike Milligan and receiving the luminous and prestigious title of having 'a great pair of Bristols,' Jen knew that comedy was the way forward. So with the help of two jokes and a push up bra she was on her way…
Since that heady day Jen has performed stand up in clubs all over the country (literally) and has appeared on Live at The Comedy Store (Comedy Central).
"Outrageously Funny" Metro
"Gorgeously talented" Time Out
Also appearing on the night is Mike Cox, winner of the prestigious Fosters South Coast Comedian of the Year Award. Mike's sharp wit and everyday cynicism have made him one to watch on the comedy circuit in recent years.
The night is hosted by Adrienne Coles, there is a cash bar and advance booking is recommended.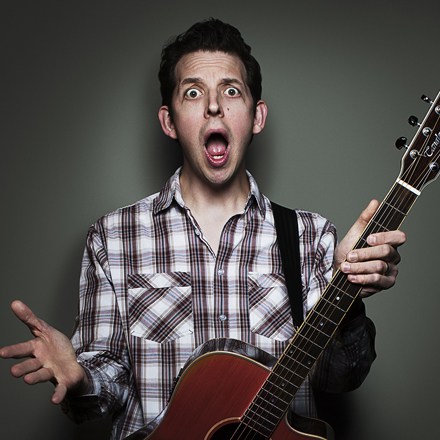 Saturday the 21st of October 2017

Come and enjoy a top night of entertainment at your very own Lymington Centre, New Street. Coastal Comedy is a finalist for The Best Night Out as part of the Bournemouth Tourism Awards 2017 and we're bringing the funnies to you in Lymington.
Enjoy a fantastic night out and get to see TV Headliner Ben Norris Live:
As seen on:
They Think It's All Over (BBC1)
Mock the Week (BBC2)
Never Mind the Buzzcocks (BBC2)
Ben has been performing on the comedy circuit since 1993, and has recently been supporting Ed Byrne on his national tour. He has appeared on a range of different television shows, is a regular at The Comedy Store, and has developed an incredibly relaxed stage persona with an innate ability to improvise as well as deliver sharply crafted material.
"The term circuit legend is overused, but Norris is one of a handful that have been headlining for more than two decades and rarely departs a stage without leaving it torn to shreds in his wake. A master of the craft, this will be the most polished stand-up you are likely to see." GQ Magazine
"a cast iron guaranteed headliner" - Londonisfunny.com
"Killer gags" - The Scotsman
"Truly a sight to behold" - Ed Byrne
Opening the show is the hilarious comedy magician Wayne the Weird with his outrageous on-stage tomfoolery! Incorporating stand-up comedy, with magic.
Plus support from Martin Wratten who is taking the circuit by storm having just won: Fosters South Coast Comedian of the Year!
Hosted by Adrienne Coles advance tickets are £12 (£16 on the door).Proceeds of the prize draw on the night go to the RNLI.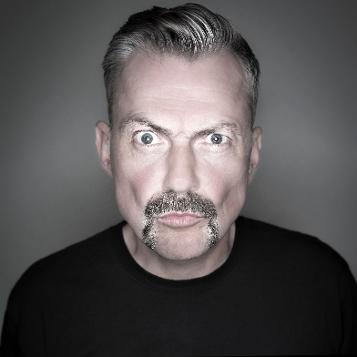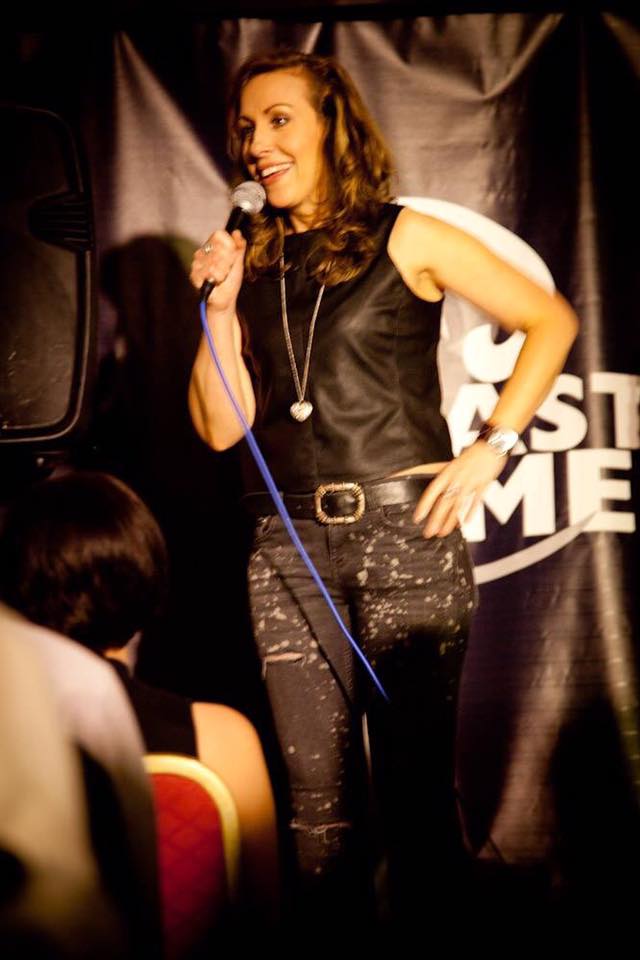 Adrienne Coles
YOUR HOST FOR THE EVENING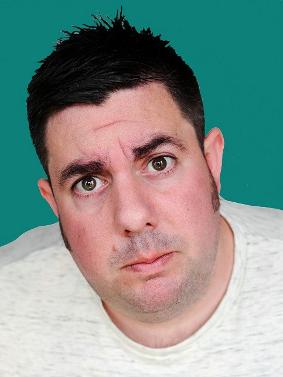 martin Wratten
FOSTERS SOUTH COAST COMEDIAN OF THE YEAR 2017
Facilities include a cash bar for refreshments. Come and support live comedy and laugh your socks off, its a great night. tHERE IS A CAR PARK OPPOSITE THE VENUE OR ON THE STREET OUTSIDE. We look forward to seeing you there!
Please note that we do not cater for Stag or Hen do's please contact us for more information.
WAVES OF LAUGHTER AT EVERY sHOW!